Report
Get to know Grant Thornton
Global snapshot
Read more
We are Grant Thornton
Grant Thornton is a leading business adviser that helps dynamic organisations to unlock their potential for growth. Our brand is respected globally, as one of the major global accounting organisations recognised by capital markets, regulators and international standards setting bodies.
Over the last three years we are the fastest growing large accounting organisation and we are constantly evolving and developing alongside our clients'.
Global scale and agility
As a global organisation of member firms with 56,000 people in more than 140 countries, we have the scale to meet your changing needs, but with the insight and agility that helps you to stay one step ahead.
Privately owned, publicly listed and public sector clients come to us for our technical skills and industry capabilities but also for our different way of working. Our partners and teams invest the time to truly understand your business, giving real insight and a fresh perspective to keep you moving.
Whether a business has domestic or international aspirations, Grant Thornton can help you to unlock your potential for growth.
Grant Thornton Jamaica
Founded in 1967, Mair Russell Grant Thornton (formerly Mair, Russell & Partners) has become one of the leading firms of Chartered Accountants in the English-speaking Caribbean. Mair Russell Grant Thornton operates from two offices: the main one in Kingston, and a branch office in Montego Bay.
The firm, together with its associated company S.A.S. Limited, form a network to provide a complete range of inter-related services, including auditing, taxation, accounting and corporate secretarial services.
Mair Russell Grant Thornton has on average 65 - 70 staff members in the Kingston office while on average there are 10 - 13 staff members in the Montego Bay office. The firm currently has 5 partners with a clientele of over 300. Some of its major clients include The Sandals Hotel Chain and The Jamaica Observer Limited.
Mair Russell Grant Thornton's goal is to help its clients achieve their ambitions by providing practical solutions to commercial challenges. It is dedicated to the needs of its clients.
Awards
Grant Thornton is an award-winning globally recognised professional services network. Here are some of our awards: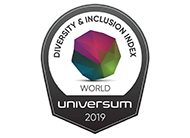 Universum Top 50 Employer for Diversity & Inclusion 2019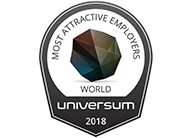 Universum Most Attractive Employers 2018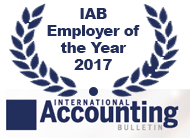 IAB Employer of the year 2017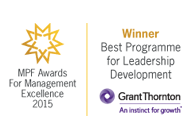 Best Programme for Leadership Development in 2015